CONFLICT RESOLUTION SERVICES

ADRIAD offers a variety of conflict resolution services. We will be happy to discuss the options with the disputing parties and help them choose the best alternative in their particular circumstances. To contact us and set up a telephone appointment to discuss the various alternatives, please select "Contact Us" from the site menu above.



MEDIATION
Mediation is a process in which a third party who has no stake in the outcome of a dispute or conflict (the Mediator) assists the parties in their efforts to effect a mutually satisfactory resolution of disputed issues. The Mediator does not impose a decision upon the parties in this process but, instead, uses his or her specialized skills to facilitate the dialogue between the parties and help them to generate and evaluate possible resolution alternatives. While Mediation often takes place after a lawsuit has been filed, it has also been highly effective when used during complex transactional negotiations, in conflict situations where litigation has not yet commenced, or where the conflict itself is still only potential.
ARBITRATION

Arbitration is a process in which the parties submit their disputes to a neutral third party (or, in some cases, a panel of arbitrators) for decision. The arbitrator's Award is binding (there is a non-binding form of arbitration, generally court-related) and the prevailing party may take steps to have a Court enter a judgment based on the Award. Arbitration hearings follow a procedure similar to litigation in that documentary evidence and witness testimony under oath is submitted but it is somewhat less formal. The goal is to achieve finality in a more expedient less-costly fashion.

FACILITATION

Facilitation is primarily geared toward prevention of future conflict. It is often used in large group organizational meetings where there are conflicting interests but the group as a whole is committed to coming up with a united approach toward the achievement of common goals. The facilitator conducts the meeting in a manner that facilitates dialogue, inspires creative thinking, encourages re-dedication to the common goals and promotes recognition of the interests and motivations of all sub-groups and the need for, and benefits of, cooperative solutions.
OTHER PROCESSES

ADRIAD also offers conflict resolution program design services, training and educational programs and other events and programs related to conflict resolution. Hybrid and specially designed resolution processes can be tailored to the needs of the participants, the particular situation in which they find themselves and applicable constraints and conditions.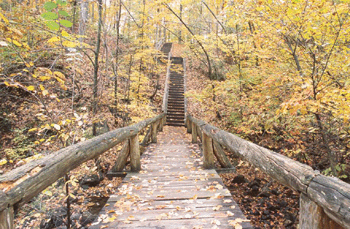 JOURNEYS & EVENTS

Join us on one of our thoroughly enjoyable educational journeys or attend one of our events. To learn more, just go to the "FAQ" page using the tab above. You will find the information under question #6. You can also access additional information on the "Options" page.